Anker has announced two new charging accessories, including a 30W USB-C GaN charger and bio-based charging cables with support for fast charging.
Leading mobile accessory brand Anker has announced two new charging accessories, including a 30W USB-C GaN charger and bio-based charging cables with support for super-fast charging. With mobile manufacturers no longer offering chargers with their smartphones, standalone chargers have become big business. While many smartphone-makers sell their own branded chargers, third-party accessory makers also offer many options, including charging adapters, cables and more. Anker is one such brand that provides a host of charging options for smartphones, tablets, and other mobile devices.
GaN chargers are becoming increasingly more popular recently, with Apple releasing its first charger based on the new technology late last year. Noted tipster Ming-Chi Kuo claims that the company is also working on another GaN charger that the company could launch later this year. Gallium nitride (GaN) chargers are more power-efficient than traditional silicon-based chargers. They come with a more compact form factor as the technology allows them to deliver the same power as their conventional counterparts but with much lower heat production.
Anker's new Nano 3 GaN charger is rated at 30W and has a USB-C output. The company claims it is designed to charge Apple devices like iPhones, iPads and MacBook Air. In terms of performance, Anker claims it can juice up an iPhone from 0-50 percent in just 30 minutes. However, since fast charging can cause heating that can be detrimental to the health of a connected device, Anker has fitted the Nano 3 with its ActiveShield 2.0 technology that improves heat protection by "intelligently monitoring temperature and adjusting power output."
Anker's New Charger And Cables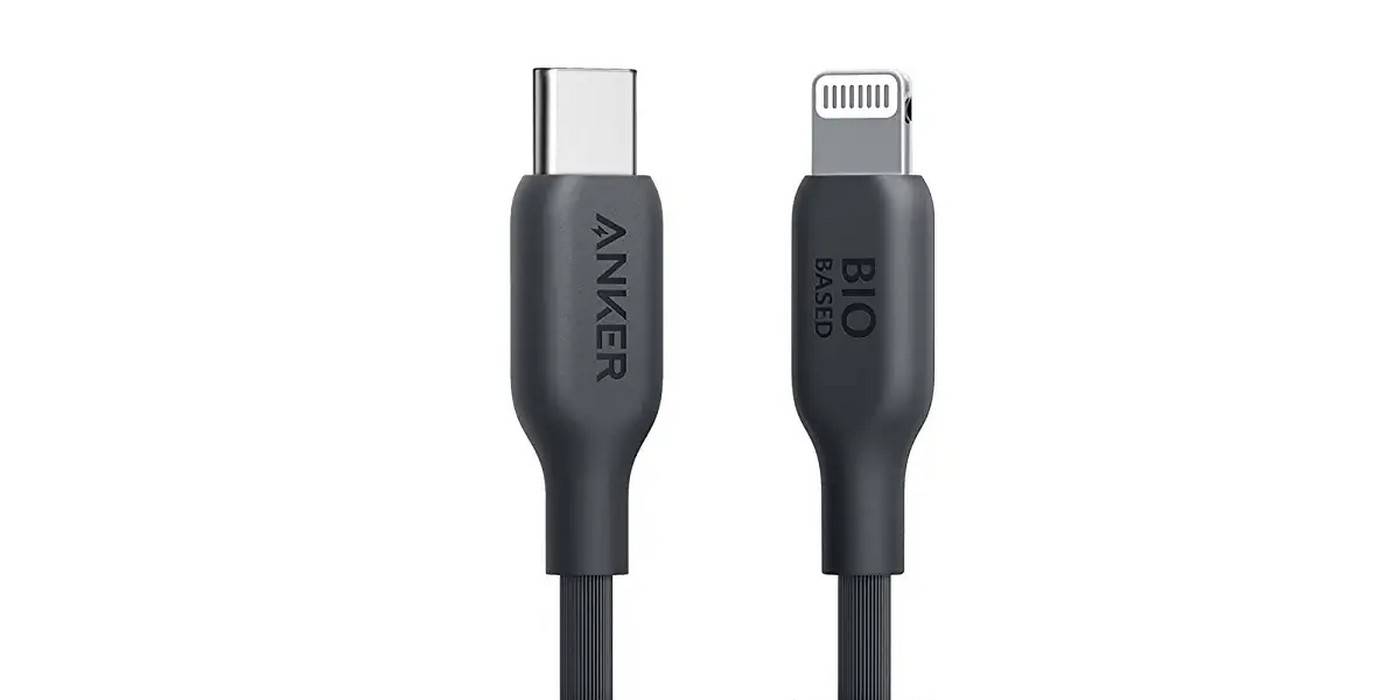 Along with the Nano 3, Anker also launched new eco-friendly 'bio-based' USB-C and Lightning cables that the company claims are durable enough to withstand up to 20,000 bends. The cables are available in 3-foot and 6-foot lengths and support up to 100w fast charging that could juice up a 16-inch MacBook Pro from 0-38 percent in just 30 minutes. The USP of the cables is sustainability, with the company claiming that their outer sheath is created using 40 percent plant-based materials like corn and sugarcane, which reduces plastic usage.
The Anker Nano 3 is available in five color options, including black, white, blue, green and purple. It is available today on Amazon at $22.99, but the company is offering a 10 percent launch discount until Sept. 19. As for the eco-friendly cables, they're also available from today on Amazon. The Lightning cable is priced at $18.99 for the 3-foot version and $21.99 for the 6-foot option. The USB-C versions are priced at $16.99 and $19.99, respectively. Bundles of the Anker Nano 3 with matching 6-foot USB-C to Lightning cable have been priced at $37.99 but will be available at a promo price of $34.19 until Sept. 19.